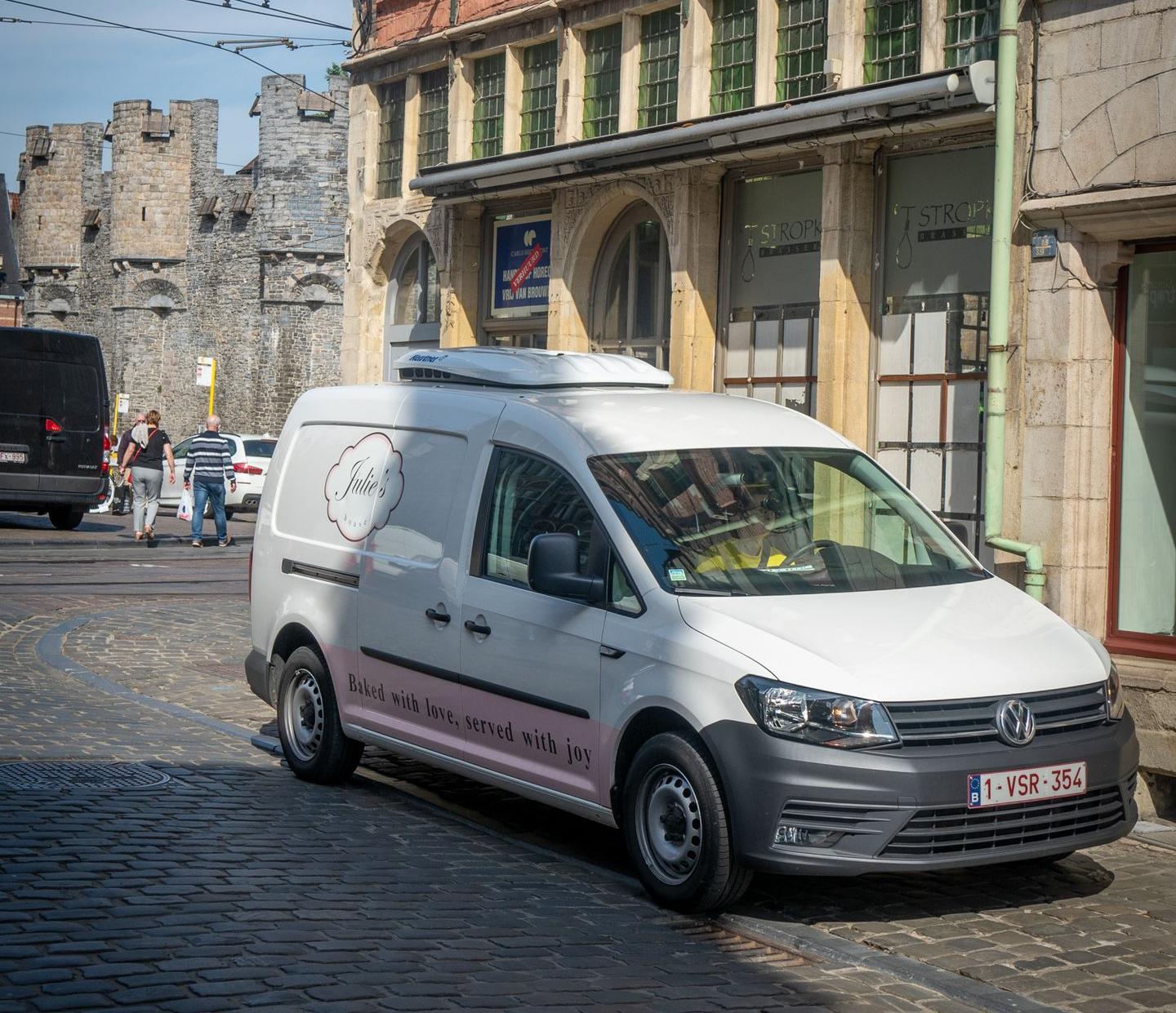 Julie's House delivers cakes and cupcakes to your doorstep!
Delivery:
Monday, Wednesday and Friday -> Brussels/Antwerp zone
Thursday and Saturday -> West Flanders zone
Wednesday to Monday -> Ghent zone
We do not deliver on Sundays.
Delivery depends on your zip code. We do not yet deliver to every zip code.
Below are the steps you can follow to obtain the delivery or collection dates.
Step 1: Address
When checking out, enter your address.
Based on this address, we determine your possible collection dates or delivery dates in the following steps.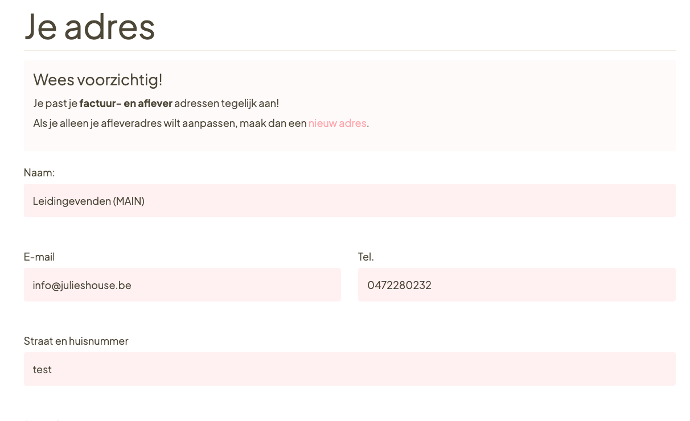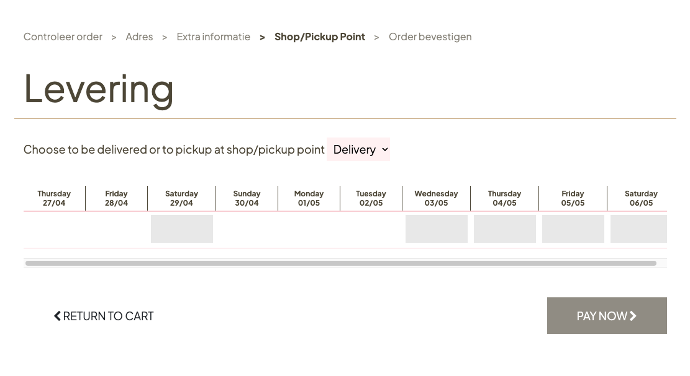 Step 2: Delivery

Choose a date that suits you from the possible delivery dates.
Step 3: Pick up
Choose from the possible pick-up locations.
At each location you can see the possible dates to pick up your order.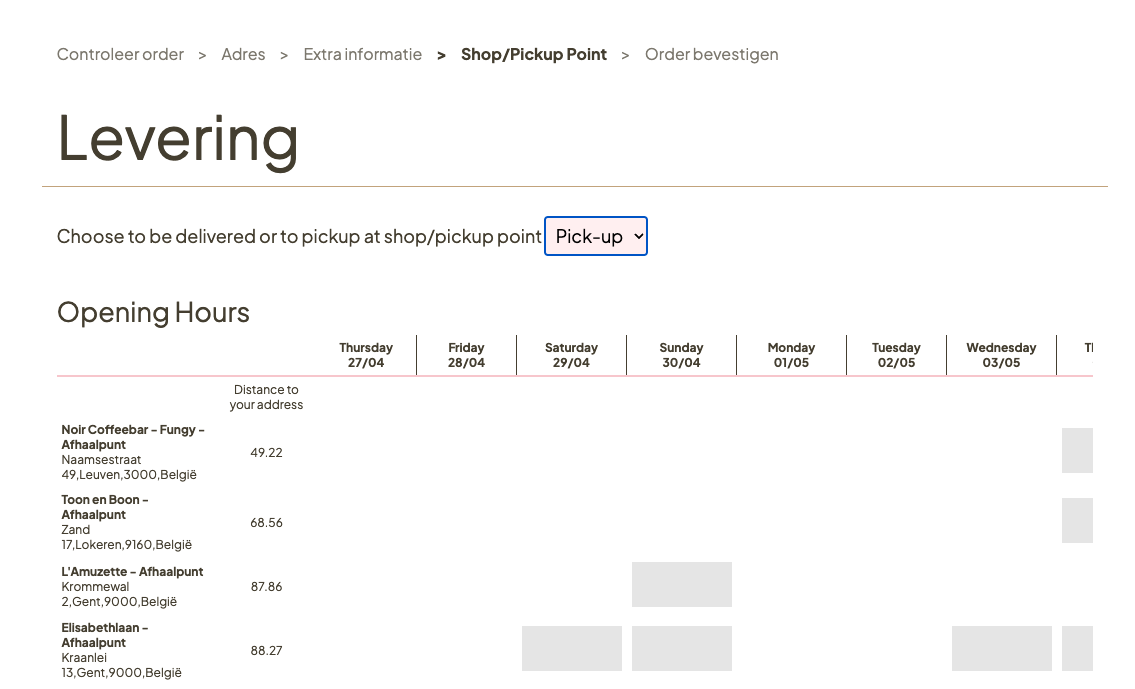 Collection points
All collection points where you can currently go can be found below.
We always deliver to our external collection points one day in advance. If you want cakes delivered the same day, you can always go to a Julie's House collection point.