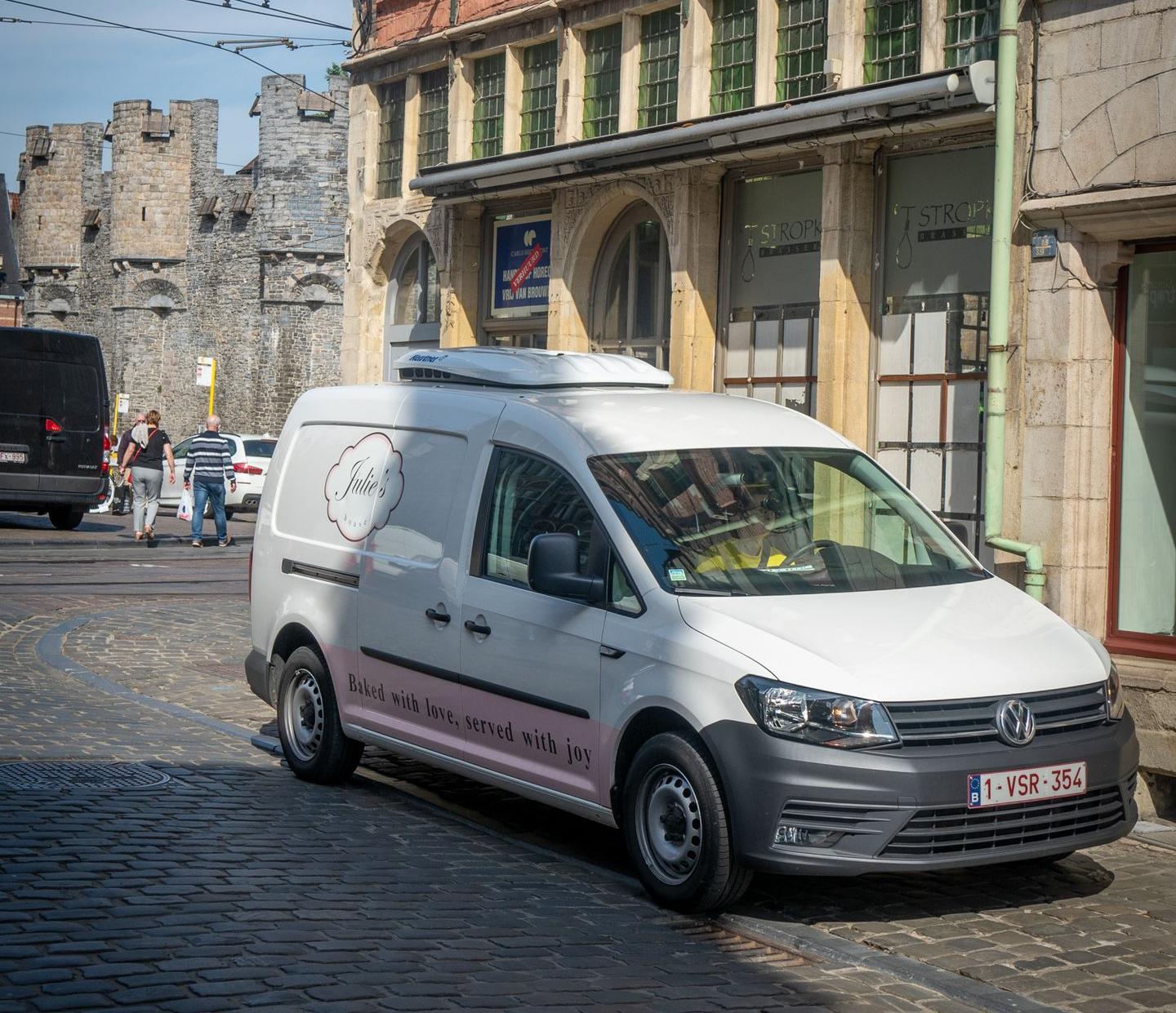 Julie's House delivers cakes and cupcakes to your doorstep!
Levering:
Maandag, woensdag en vrijdag -> zonde Brussel/Antwerpen
Donderdag en zaterdag -> zone West-Vlaanderen
Woensdag tem maandag -> zone Gent
We leveren niet op zondag.

Hieronder de stappen die je kan doorgaan om de lever of ophaal data te verkrijgen.
Step 1: Address
When checking out, enter your address.
Based on this address, we determine your possible collection dates or delivery dates in the following steps.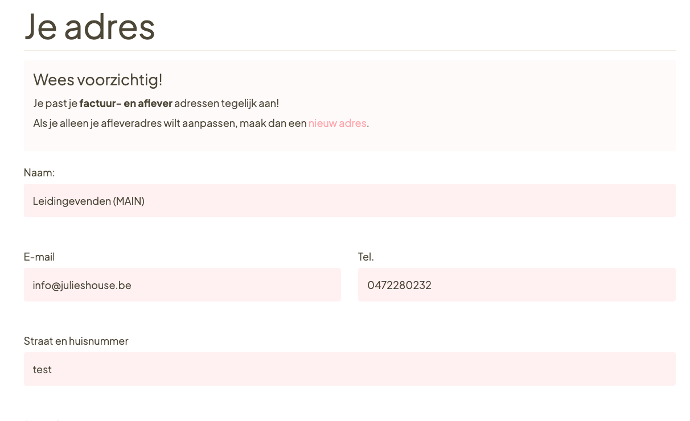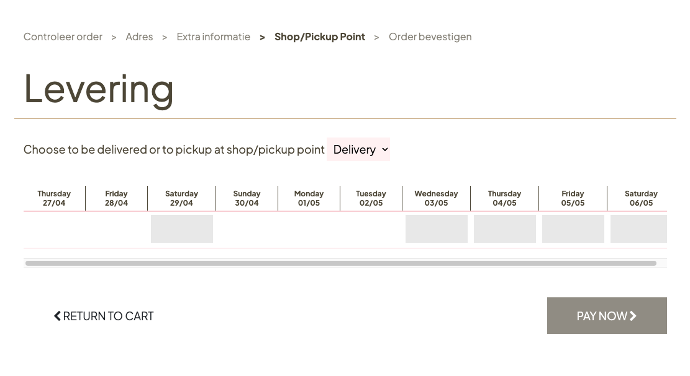 Step 2: Delivery

Choose a date that suits you from the possible delivery dates.
Step 3: Pick up
Choose from the possible pick-up locations.
At each location you can see the possible dates to pick up your order.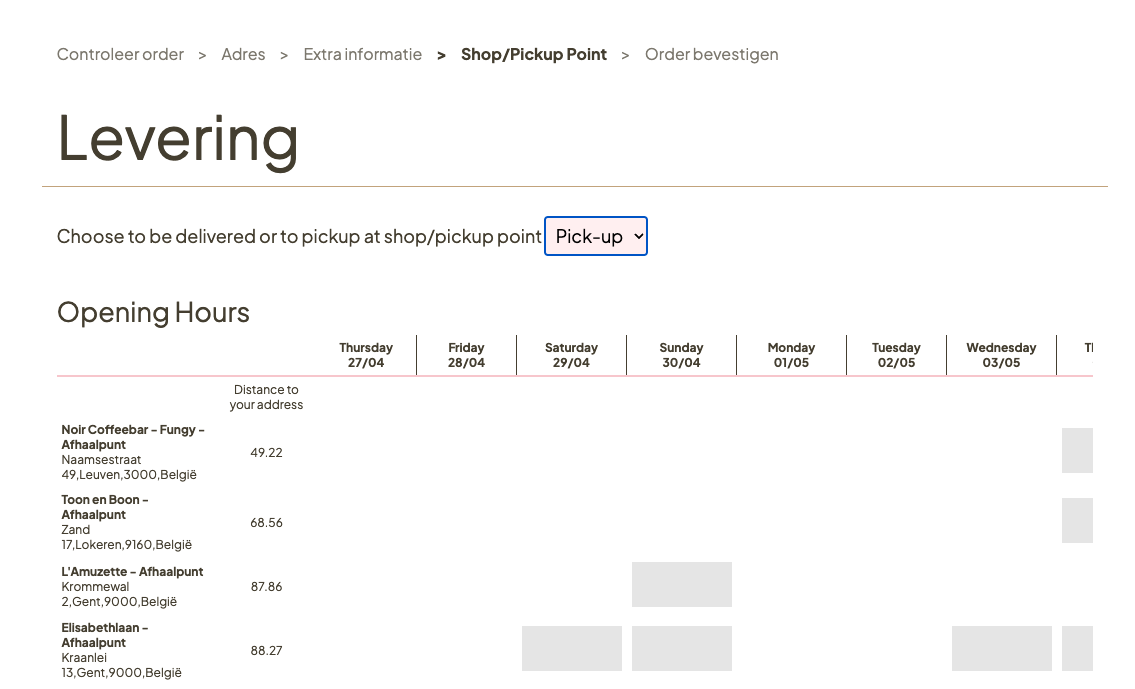 Collection points
Alle afhaalpunten waar je momenteel terecht kan vind je hieronder terug.
We leveren telkens een dag op voorhand naar onze externe afhaalpunten. Wens je taarten die de dag zelf worden geleverd kan je altijd terecht in een Julie's House afhaalpunt.