Breakfast & Afternoon tea
Our pastry shop is known for its romantic and welcoming atmosphere and is the perfect place for a delicious breakfast or lunch. Indulge in our homemade cupcakes and cakes while enjoying a delicious cappuccino. Or treat yourself to a luxurious afternoon tea experience.

At Julie's House, everything is about small pleasures. We love to pamper you! Come by for a well-deserved break and let us make your day a little sweeter!
​
Welcome! What would you like?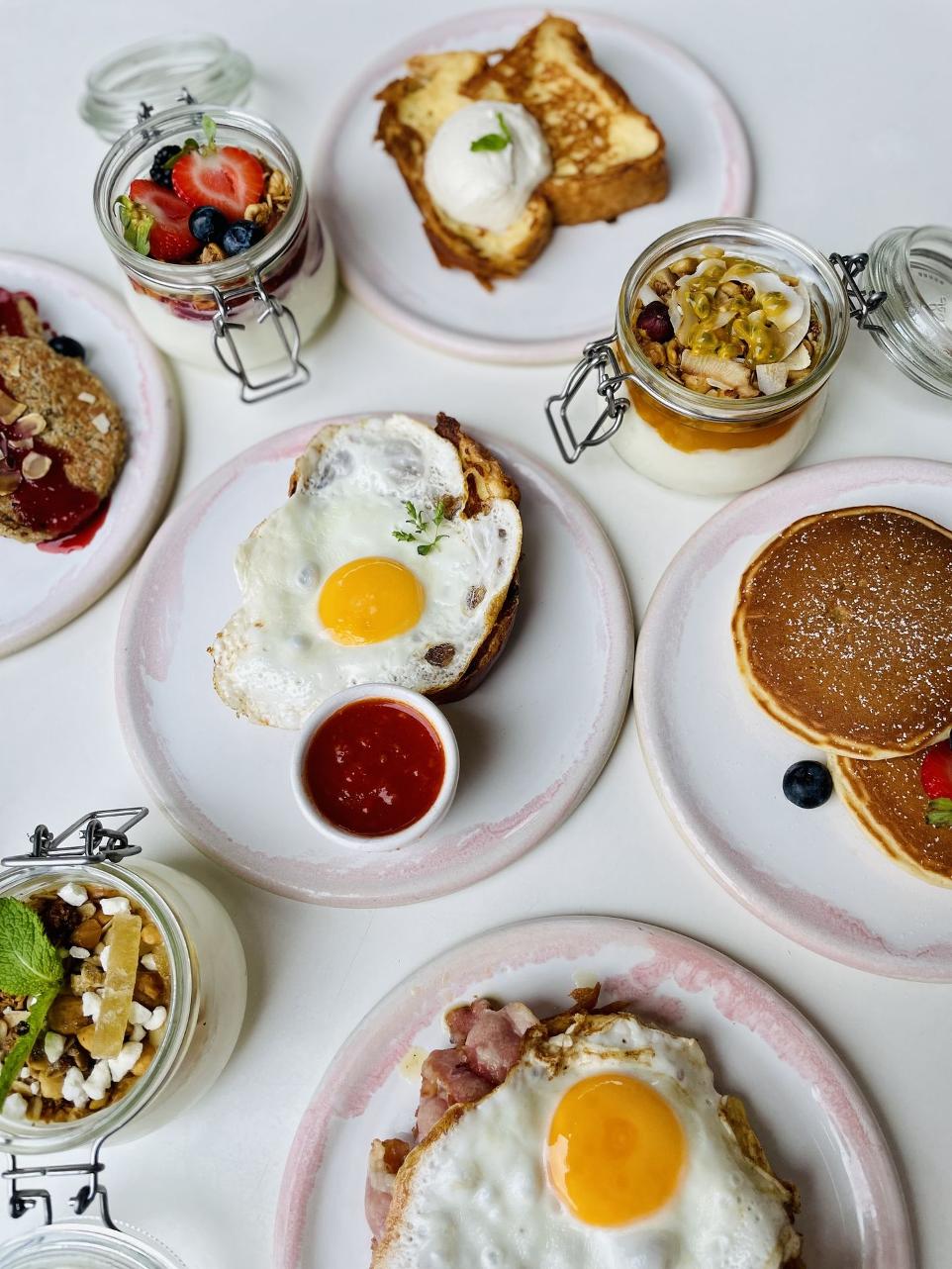 Breakfast
09u00 - 11u00
---
Are you looking for a breakfast spot that has that little something extra compared to the ordinary breakfast bar? Then Julie's House is the place for you! From Friday to Sunday, and daily during school holidays, you can enjoy a delicious breakfast with a sweet twist.

We are not just any breakfast bar, our passion for sweets goes much further than that. From freshly baked croissants and homemade granola to delicious breakfast pastries and pancakes, you can find it all at Julie's House! Reservations for our breakfast are highly recommended, so you can be sure of a spot!
Afternoon tea
13u30 - 16u00
---
From Friday until Sunday, and daily during school holidays, we also serve our afternoon tea. Our charming and cozy interior invites you to enjoy a lovely afternoon tea and catch up with friends or family.

During this high tea, you can indulge in a selection of classic sandwiches and our famous scones with clotted cream and homemade jam. Of course, we also serve refreshing homemade iced tea or a cup of coffee or tea to wash it all down. Be sure to make a reservation! An entire tier of treats, what more could you wish for?

view our menu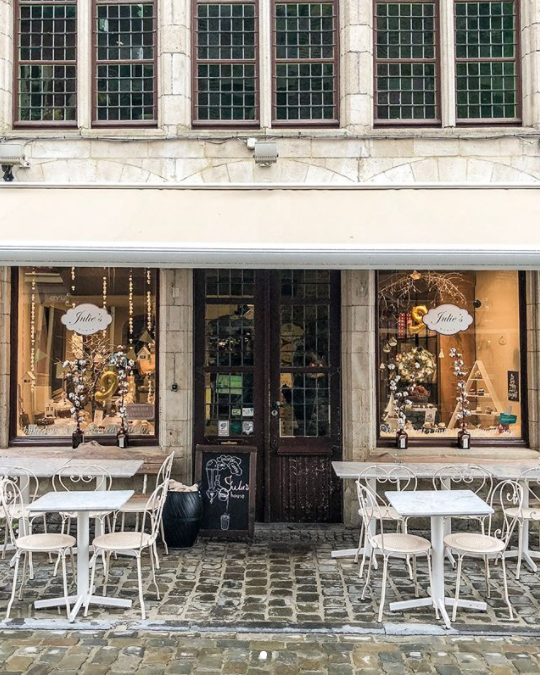 Welcome at any time of the day
From the most delicious cake, cupcakes and coffee ...
​At Julie's House we love good food and good company, and we want nothing more than to welcome you to our cozy pie house. Located on the idyllic Kraanlei, we are open every Wednesday to Monday and you are always welcome for a delicious piece of cake, a scone for lunch and a drink - reservations are not necessary!
...
to breakfast and afternoon tea...

​But wait, there's more! From Friday to Sunday, and during school holidays, we also serve breakfast and afternoon tea. Of course, we are also open all the time for cake and coffee, because we know best that there really is nothing better than a piece of cake as a snack.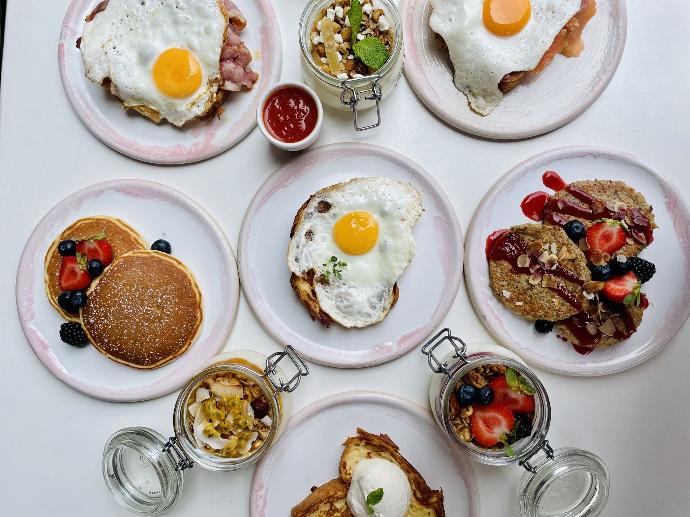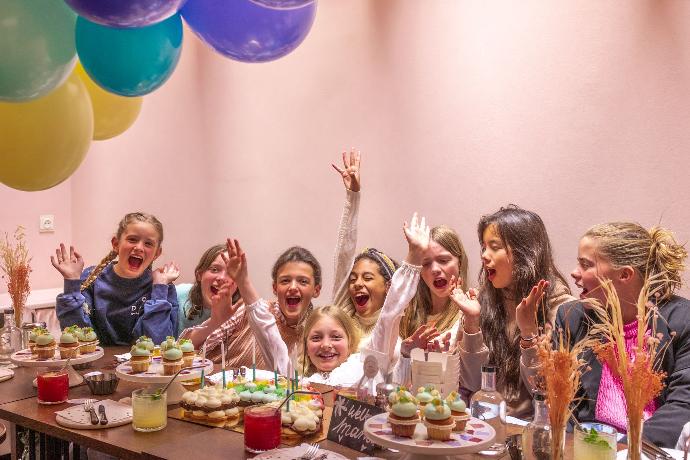 ... and large and small parties!
Do you have something special to celebrate or do you want to come with a large group? Send an e-mail to kraanlei@julieshouse.be for more information about our group formulas.
​We look forward to welcoming you soon for a wonderful moment of pleasure at Julie's House. See you soon!